LORD VICAR
Doom Metal !!! | Finland/Sweden/UK
Facebook:
facebook.com/lordvicar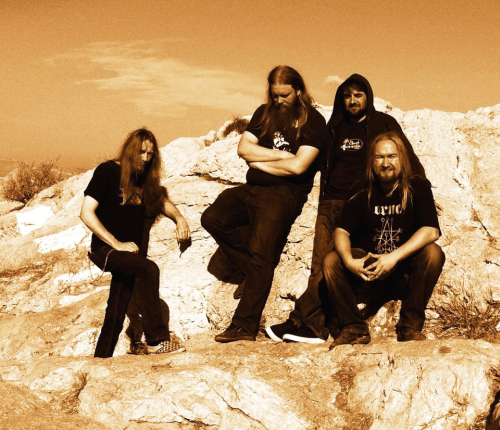 PURPLE HILL WITCH
Maryland-style Doom Rock | Oslo/Norway
Facebook:
facebook.com/PurpleHillWitch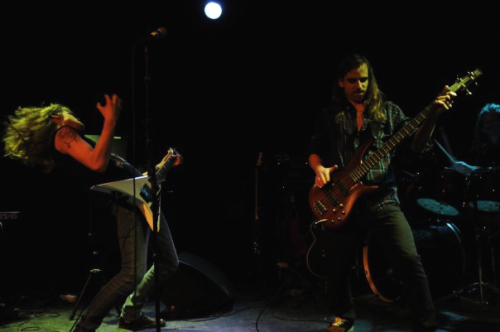 BLACK WASTELAND
Crushing Doom Rock | Bamberg
Facebook:
facebook.com/BlackWasteland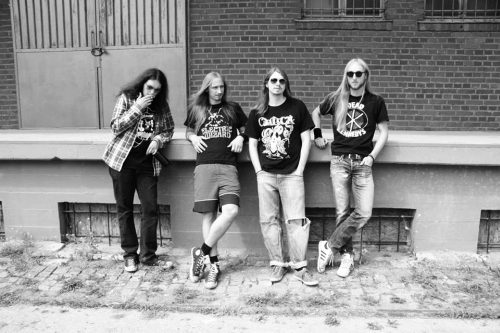 Sonntag, 03.11.2013
Artischocken, Landgrabenstr. 139, Nürnberg
Einlass:
19:00 Uhr
Beginn:
19:30 Uhr
Doomkostenbeitrag:
10,- EUR
Wer oder was ist der, die oder das Artischocken???
Es handelt sich hierbei um die kulturelle Zwischennutzung des derzeit leerstehenden Kaufhauses am Nürnberger Aufseßplatz. Träger der kulturellen Zwischennutzung ist der Medienladen e.V. - ein gemeinnütziger Verein zur Förderung von Kultur, Bildung und Filmkunst. Sitz des Vereines ist das Künstlerhaus der Stadt Nürnberg.
Der Club befindet sich in der ehemaligen Gaststätte im Erdgeschoss des Kaufhauses mit Eingang an der Landgrabenstr., direkt unter der Fußgängerbrücke.
Mehr Informationen zur Location:
artischocken-nuernberg.de
Veranstalter ist The Church Within Rec.
Homepage:
doom-dealer.de
Facebook:
facebook.com/church.within
...mit Unterstützung durch Low Frequency Assaults
Homepage:
doom-over-nuernberg.de
Facebook:
facebook.com/lowfrequencyassaults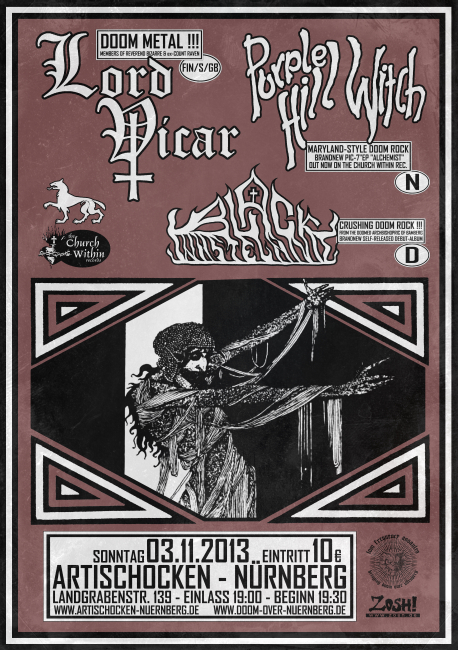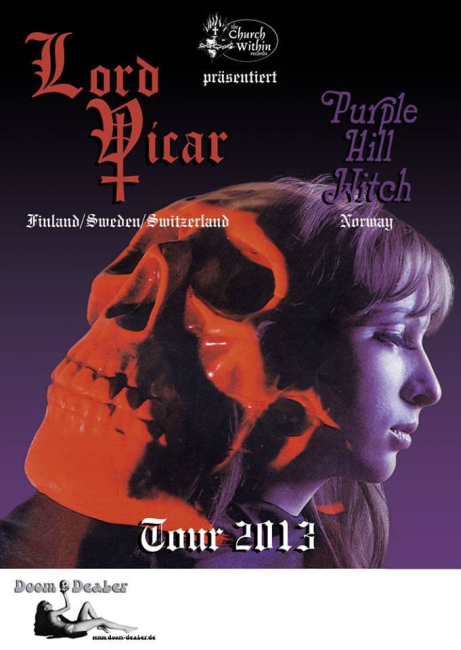 Videos:
LORD VICAR "Sign Of Osiris Slain"
PURPLE HILL WITCH "Rendezvous With Madness"
BLACK WASTELAND "Crystal Clear"