HAW
Southern/Stoner/Doom Groove Machine | Budapest/Hungary
Seitdem wir Doom-Shows in Nürnberg auf die Beine stellen gibt es auch eine besondere Verbindung nach Ungarn. Anfang der 2000er erwuchsen dort aus der Ur-Doom-Band Mood gleich mehrere hochkarätige fett groovende Kapellen. Gábor Holdampf, Sándor Füleki und Ferenc Marek gründeten Wall Of Sleep welche uns 2003, 2004 und 2007 im Kunstverein beehrten. Kolos Hegyi und Tamás Koltay kamen ein wenig später mit Stereochrist daher, welche 2004, 2005 und 2008 im Kunstverein zu sehen waren. Stereochrist waren deutlich stärker von Southern und Blues Rock beeinflusst und fuhren in Verbindung mit unglaublichen Riffs ein maximal-groovendes Doombrett auf, welches besonders bei der ersten Show in Nürnberg den ganzen Kunstverein zum ausrasten brachte. Und aus eben jenen Stereochrist entstand durch Drummer Gáspár Binder und Sänger Dávid Makó 2008 die Band HAW, welche sich bereits 2010 ebenfalls im Kunstverein dem Nürnberger Publikum vorstellte. Mit dem nun ersten Album "Soundtrack Of Our Friendship" im Gepäck verschlägt es HAW zum einzigen Konzert in Deutschland nach Nürnberg. Es besteht kein Zweifel dass die Ungarn im Bela Lugosi erneut keine Gefangenen machen werden. Wir füllen schonmal die Whiskey-Vorräte auf...
Facebook:
facebook.com/hawtheband
Bandcamp:
hawsongs.bandcamp.com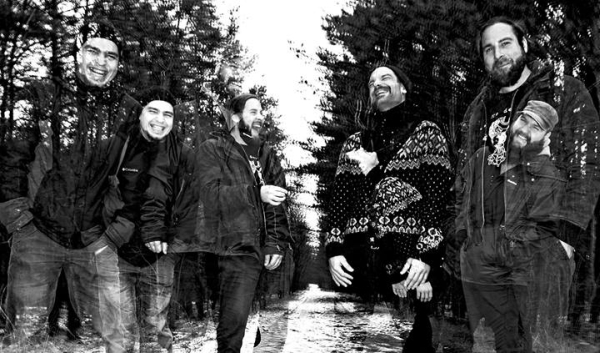 Freitag 28.03.2014
Bela Lugosi, Marienstr. 25, Nürnberg
Einlass:
19:30 Uhr
Beginn:
20:30 Uhr
Doomkostenbeitrag:
Eintritt frei - dafür Hutsammlung!
Facebook-Event:
facebook.com/events/551487868281549
...und ab 22:00 Uhr: old school HC/Punk mit DJ FUCKHEAD
In Kooperation mit dem Bela Lugosi:
Homepage:
bela-lugosi.de
Facebook:
facebook.com/bela.lugosi.355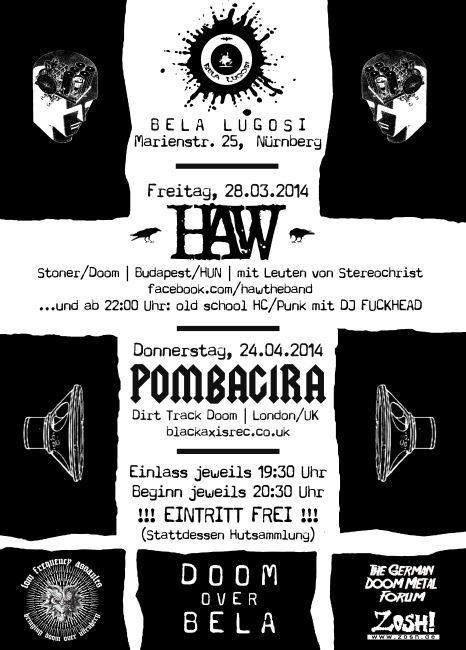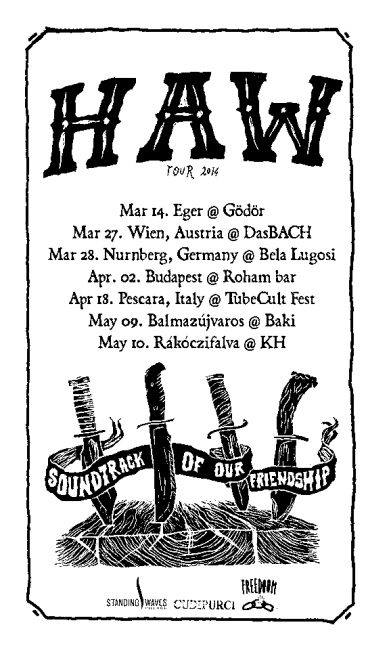 Listen:
HAW Tour 2010