!!! Tickets lim. auf 150 !!! Nur noch 17 Tickets an der Abendkasse verfügbar !!!
HIGH SPIRITS
High-Energy Rock | Chicago/USA
Aus einem Spaßprojekt und ein paar Demo-Aufnahmen des Tausendsassas Chris Black (u.a. auch Paraoh und Dawnbringer) entstand 2009 eine Band, deren Name sich nach der Veröffentlichung selbiger Demos rasend schnell bei Freunden handgemachter harter Rockmusik herumsprach. Es folgten zahlreiche Live-Shows ehe Mitte 2011 das Debüt-Album "Another Night" über das umtriebige Zwickauer Label High Roller Records erschien.
HIGH SPIRITS ernteten dafür sensationelle Kritiken und wurden seitens des Rock Hard Magazins zum Newcomer 2011 erkoren. Nach mächtig abgefeierten Auftritten auf diversen einschlägig bekannten Festivals (Keep It True, Rock Hard Festival, Muskelrock) wurde es nun wirklich Zeit dass Anfang 2014 das Zweitwerk "You Are Here" erschien. Darauf gibt es ein Feuerwerk genialer Riffs und Licks zu hören, welche mit einer unglaublichen Leichtigkeit und Zielstrebigkeit voll ins Schwarze treffen.
Multiinstrumentalist Chris Black schafft mit HIGH SPIRITS einen einzigartig frischen Sound irgendwo zwischen NwobHM, altem Rock in Richtung Scorpions und Def Leppard und nahezu poppigem Songwriting. Besser und vor allem mitreissender gehen Twin-Gitarren und Ohrwurm-Melodien nicht zusammen.
Am 11.03.2015 bedeutet "You Are Here" für euch: Zentralcafé (K4) in Nürnberg!
...Another Night in the City!
Facebook:
facebook.com/highenergyrock
Bandcamp:
highspiritsmetal.bandcamp.com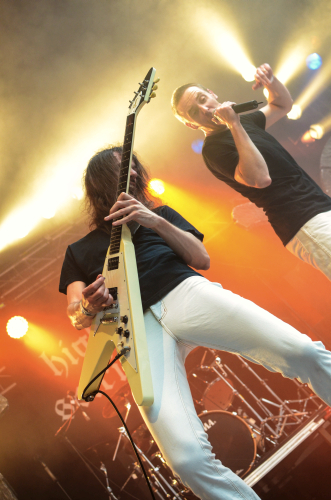 POWERTRYP
Heavy Metal | Erlangen
Seit 2010 sind POWERTRYP aus der Gegend um Erlangen aktiv. Bis auf ein paar Demo-Aufnahmen von 2012 und einer handvoll Auftritten mit Atlantean Kodex, Cauldron und Repent hat man allerdings leider noch nicht allzuviel von der Band gehört.
Das sollte sich aber schleunigst ändern, denn hier wird stark aufriffender Heavy Metal mit kräftiger US-Metal-Schlagseite serviert. Ein Sound den man aus der Necropolregion Nürnberg eher nicht erwartet hätte und der euch zu pünktlicher Anwesenheit zwingt!
Facebook:
facebook.com/pages/Powertryp/315339551865641
Homepage:
powertryp.de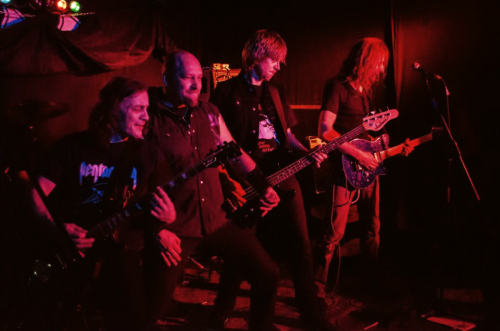 Mittwoch 11.03.2015
Zentralcafé (K4), Königstr. 93, Nürnberg
Einlass:
20:30 Uhr
Beginn:
21:00 Uhr
Riffkostenbeitrag:
10,- EUR
!!! Tickets lim. auf 150 !!! Nur noch 17 Tickets an der Abendkasse verfügbar !!!
!!! Ab sofort keine Ticket-Reservierungen mehr möglich !!!
Wer zuerst kommt, mahlt zuerst !!!
Facebook-Event:
facebook.com/events/372022856289281
In Kooperation mit Café Kaya e.V.


Homepage:

zentralcafe.com
Facebook: facebook.com/pages/ZENTRALCAF%C3%89-Caf%C3%A9-Kaya-eV/172350327404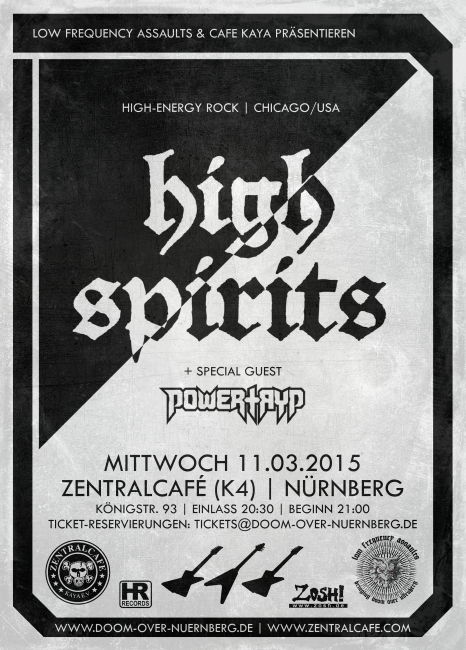 Videos:
HIGH SPIRITS "Demons At The Door"
POWERTRYP "Massacre"
Mehr: