!!! Tickets lim. auf 50 !!
RESTOS HUMANOS
Grindcore/Death Metal | Treviso/Italy
Auf Ihrem 2013 veröffentlichten Demo rumpeln RESTOS HUMANOS dermaßen kompromisslos in der Ende 80er/Anfang 90er-Schiene dass der geneigte Fan solcher Bands wie Benediction, Impetigo oder alter Carcass gepflegt durchdrehen dürfte... Dazu erwähnen wir am besten noch Necrony und Scurvy und der Death/Grind-Feinschmecker sollte nicht mehr zu halten sein! Das erste Demo von RESTOS HUMANOS gibt's übrigens auf "Name Your Price"-Basis über deren Bandcamp-Seite!
Facebook:
facebook.com/pages/Restos-Humanos/191347004342443
Bancamp:
restoshumanos.bandcamp.com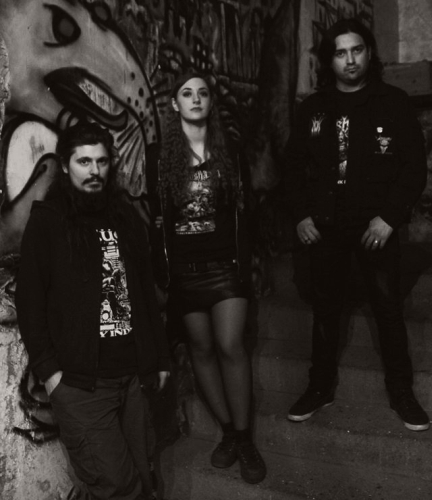 PRESUMED DEAD
Obscure Death Metal | Vittorio Veneto/Italy
Ein wenig flotter und vor allem vom zackigen Death/Thrash der späten 80er beeinflusst kommen PRESUMED DEAD daher. Noch dazu versteckt sich im Sound der Norditalienern auch noch ein Hauch von südamerikanischem 80er-Geprügel. Pünktlich zur Show in Nürnberg präsentieren PRESUMED DEAD auch ihre nagelneue Split-EP "Horrendous Plasmation", welche sie sich mit ihren Landsleuten Sepolcro teilen. Smash your skulls with power!
Facebook:
facebook.com/presumed.dead666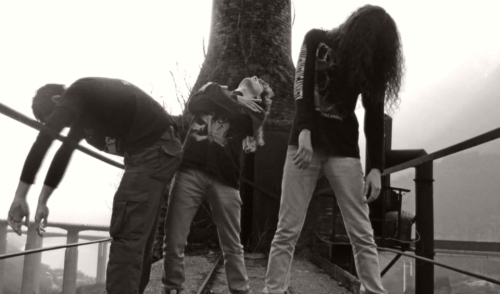 SEPOLCRO
Death Metal | Verona/Italy
Bei SEPOLCRO aus der Opernstadt Verona stehen alle Regler auf walzenden Death Metal. Wenn die Norditaliener erstmal in Fahrt kommen, streift man auch gerne mal den frühen 90er-Elchtod-Sound aber bekommt immer noch rechtzeitig die Kurve bevor Dismember und Unanimated ihre Plagiatsvorwürfe erheben könnten... Mit Sicherheit ein perfekter Anheizer für eine old school Death Metal-Party die es so in Nürnberg noch nicht gegeben hat!
Facebook:
facebook.com/Sepolcrodeathmetal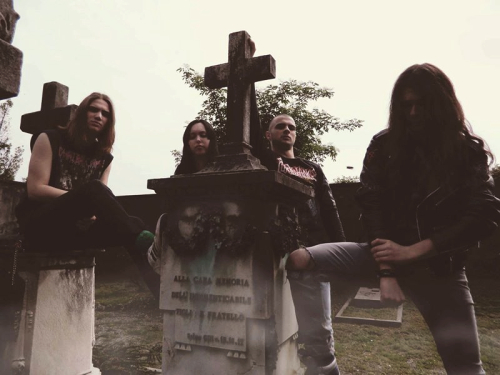 Freitag 20.02.2015
Nürnberg, geheimer Veranstaltungsort
!!! Tickets lim. auf 50 !!!
Infos & Tickets: tickets@doom-over-nuernber
g.de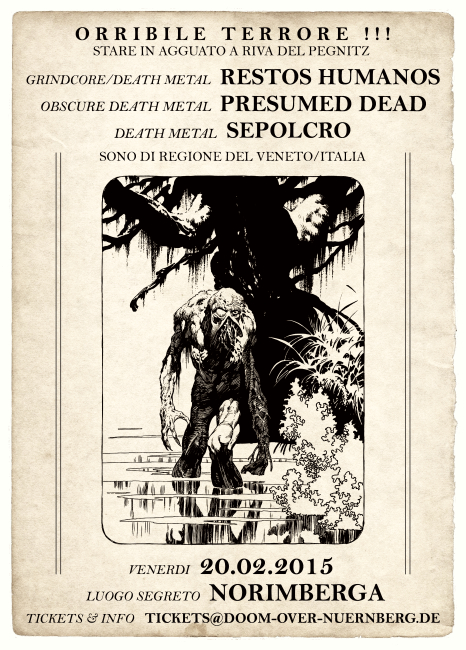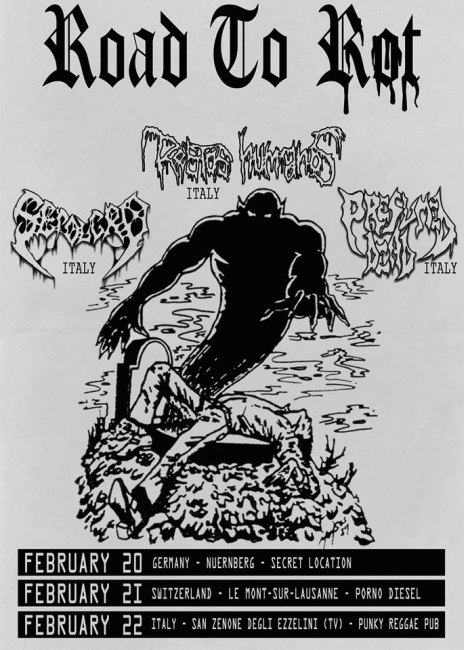 Videos:
PRESUMED DEAD "Separation Of Flesh"
RESTOS HUMANOS "Transportando una cabeza en el maletero"
SEPOLCRO "Mastication Of Flesh"
GLORYHOLY (pre-PRESUMED DEAD) "Fucken Evoked"