CAUCHEMAR
Doomed Heavy Metal | Montréal/Kanada
Sängerin Annick Giroux und Gitarrist Francois Patry hatten 2007 Bock auf doomigen Heavy Metal mit der Besonderheit, dass die düster-okkult angehauchten Texte allesamt in französischer Sprache dargeboten werden. So entstand CAUCHEMAR und die Band veröffentlichte 2010 die MLP "La Vierge Noire". Es folgten ausgedehnte Touren in Kanada, Südamerika und Europa. Hierbei spielten die Kanadier 2012 auch schon im Nürnberger Kunstverein und unter anderem auch auf dem Keep It True-Festival mitreissende Shows. Mit dem ersten Full-Length-Album "Tenebrario" im Gepäck ziehen CAUCHEMAR nun wieder durch hiesige Lande.Wir freuen uns die erste Show der "Dark Meditations" betitelten Europa-Tour in Nürnberg präsentieren zu dürfen. Das sollte niemand verpassen, der auch nur annähernd etwas mit old school Heavy Metal mit Doom, 70er und NWoBHM-Kante anfangen kann!
Facebook:
facebook.com/cauchemarmetal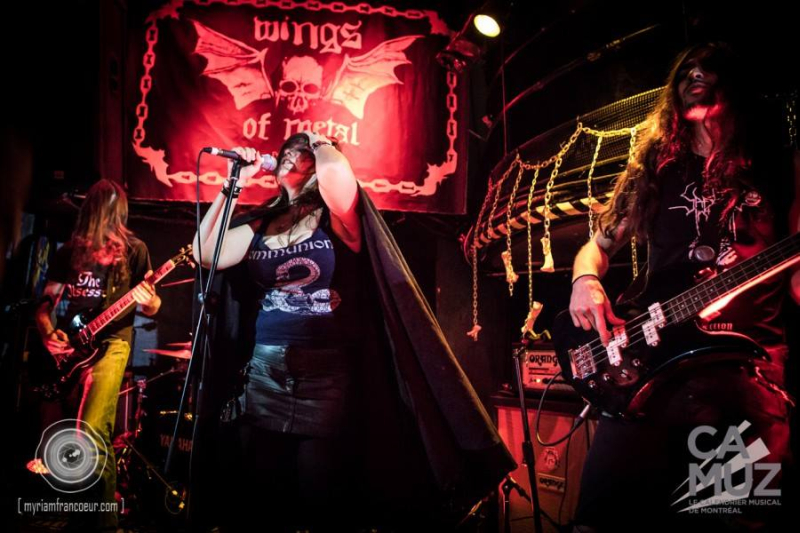 MOUNTAIN THRONE
Heavy Doom Metal | Esslingen
2009 gründeten Andi (Bass) und Josef (Drums) MOUNTAIN THRONE. Damals waren beide noch hauptamtlich bei der dienstältesten deutschen Doomkapelle Mirror Of Deception aktiv. Davon blieb auch gleich ein wenig traditioneller Doom Metal hängen aber die Schwaben legen zusätzlich noch ne ordentliche Schippe old school Heavy Metal oben drauf. Schädelspaltender Kram mit Wurzeln in den späten 70ern und 80ern, mal kauzig, mal episch und eben auch doomig. 2010 erschien die Debüt-EP "Serpent's Heathland" via Cyclone Empire und über selbiges Label erschien im vergangenen Jahr auch das erste Album "Stormcoven", welches in Szenekreisen hervorragende Kritiken einfuhr. Ein wenig Namedropping wird euch die genaueren Koordinaten des Sounds von MOUNTAIN THRONE verraten: Cirith Ungol, Witchfinder General, Pentagram, Spiritus Mortis und Manilla Road, gewürzt mit einer Prise Black Sabbath und Motörhead!
Facebook:
facebook.com/mountainthrone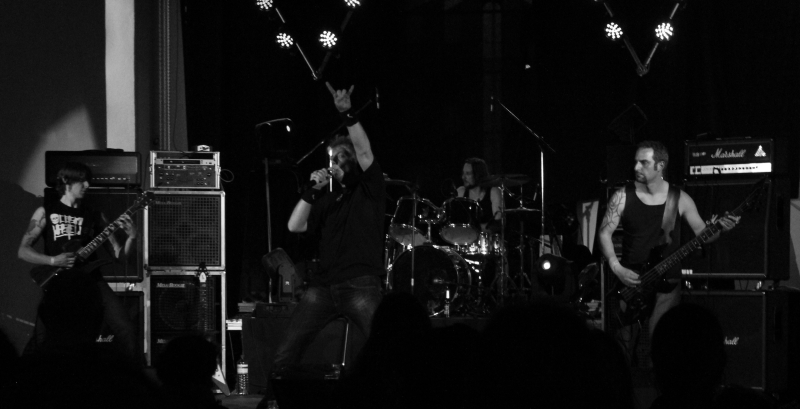 Donnerstag 15.05.2014
MUZclub, Fürther Str. 63, Nürnberg
Einlass:
19:30 Uhr
Beginn:
20:00 Uhr
Doomkostenbeitrag:
8,- EUR
Facebook-Event:
facebook.com/events/483895311736788
Nach dem Konzert gibt's noch ne Weile Bar-DJing mit Annick Giroux (Cauchemar/Hellbent For Cooking/Wings Of Metal Festival)!
In Kooperation mit der Musikzentrale Nürnberg e.V.
Homepage:
musikzentrale.com
Facebook:
facebook.com/musikzentrale.nuernberg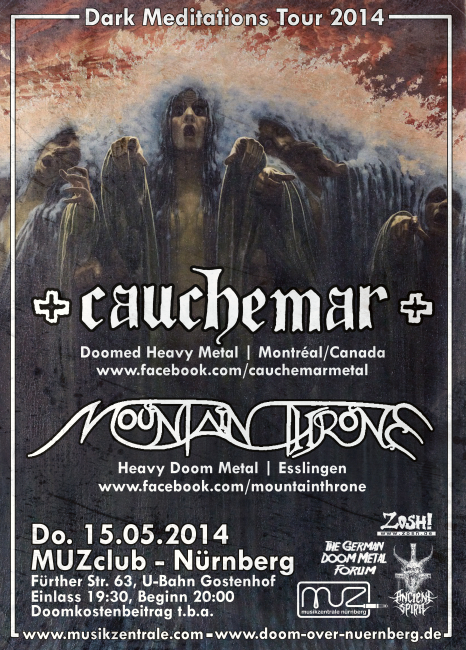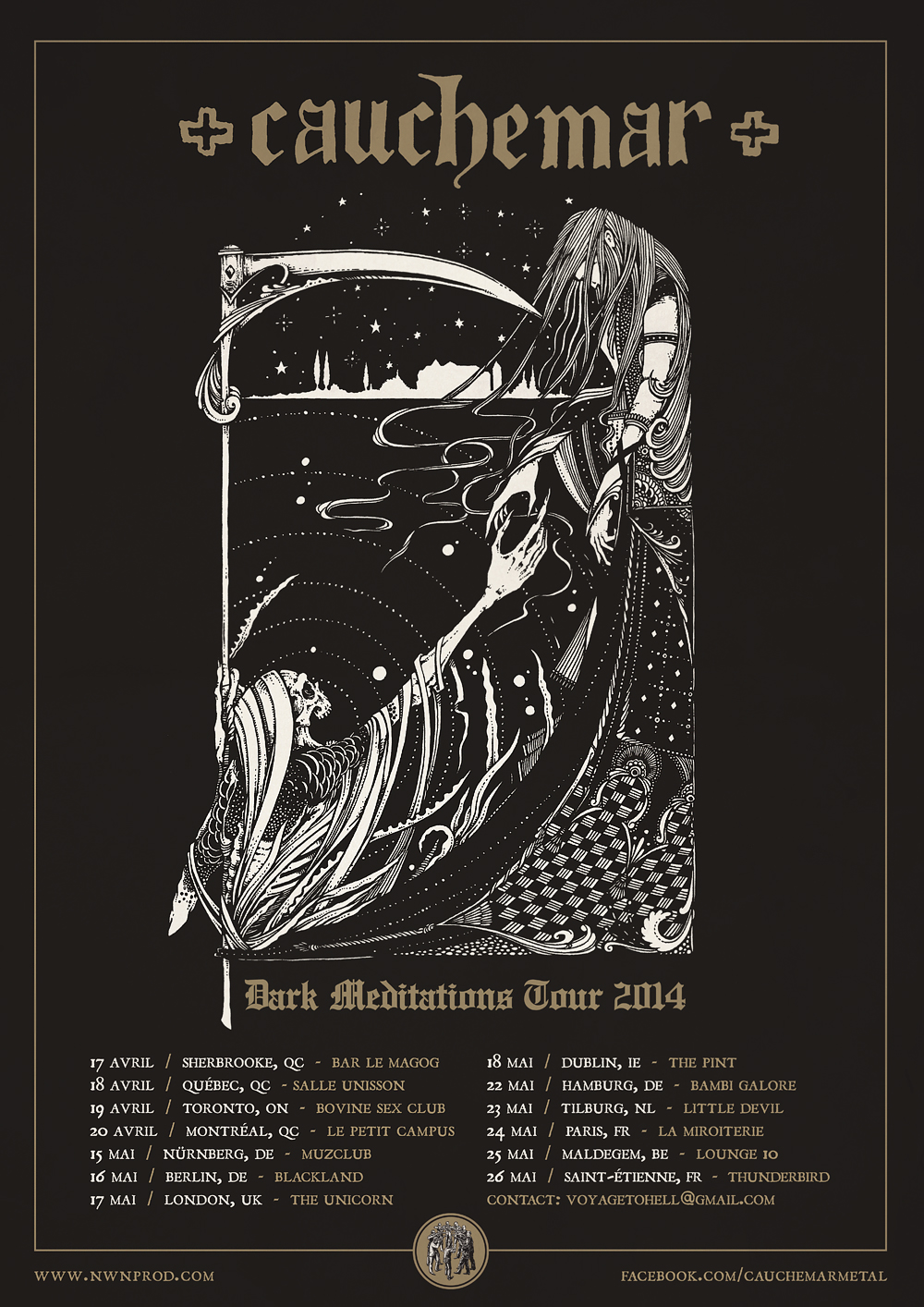 Videos:
CAUCHEMAR "Le Fantôme"
MOUNTAIN THRONE "Iron Mountain" live at "Hammer Of Doom VI" in Würzburg 2011