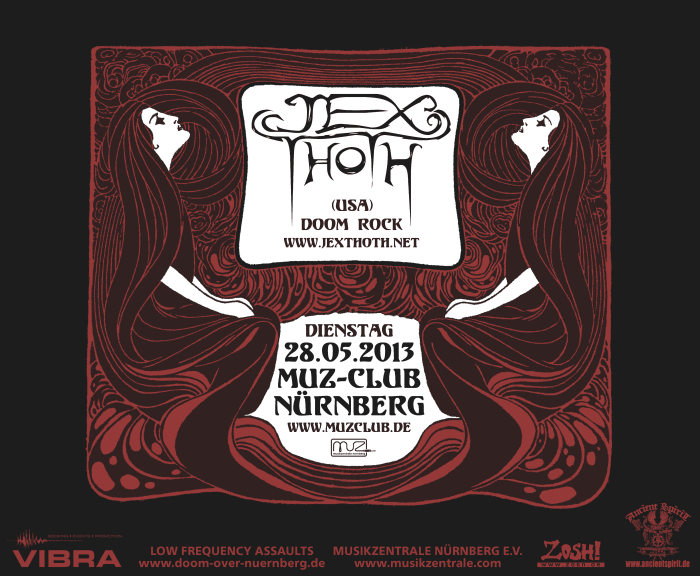 JEX THOTH
Doom Rock | US
Nach zwei großartigen Shows 2010 und 2012 machen Jex Thoth aus Wisconsin/USA auch auf Ihrer kommenden Tour in Nürnberg Station. Diesmal präsentiert von der Musikzentrale in Kooperation mit Low Frequency Assaults, dem kleinen DIY-Team, welches seit 2003 für euch den Doom in allen seinen Facetten nach Nürnberg holt.
Die Band um die namensgebende bezaubernde Sängerin Jex Thoth besteht seit 2007 und veröffentlichte bisher diverse EPs sowie ein Album über das schwedische Label I Hate Records. Daneben ist die Band seit 2009 regelmäßig auf Europatouren unterwegs und spielte dabei auch begeisternde Shows auf renommierten großen Szene-Festivals (Roadburn, Stoned From The Underground, Doom Shall Rise, Rock Hard, Tuska, Hells Pleasure, Hammer Of Doom, etc.).
Musikalisch wird tief in den 70ern verwurzelter Doom Rock zelebriert, hier und da mit Räucherwerk und betörender okkulter Gestik versehen, wobei Jex Thoth im Gegensatz zu Ihren artverwandten und mächtig durchgestarteten Kollegen von The Devil's Blood oder auch Ghost deutlich bodenständiger und sympathischer rüberkommen. Auf theatralisches Kasperletheater und antikosmisches Gedöns ist Jex Thoth nicht angewiesen. Vielmehr stehen die wirklich großartigen Songs und eine mitreissende schnörkellose Live-Show im Vordergrund.
Zu allem Überfluss wird pünktlich zur Tour auch das neue Album "Blood Moon Rise" vorgestellt!
Man darf gespannt sein und sollte sich dieses kleine Konzerthighlight nicht entgehen lassen!
Facebook:
facebook.com/JexThoth
Homepage:
jexthoth.net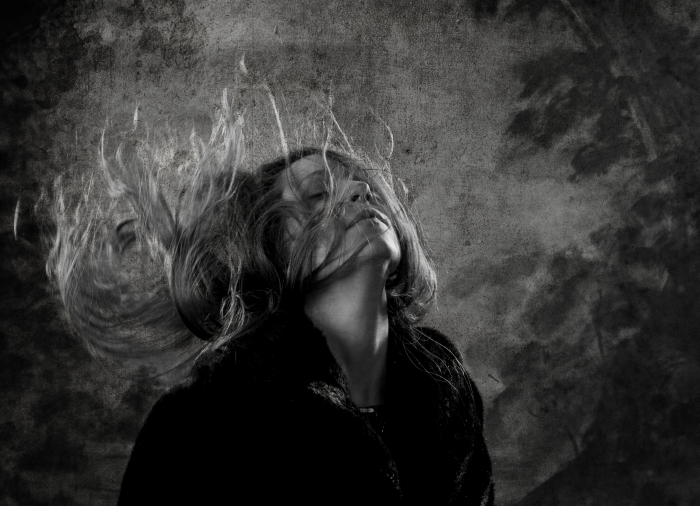 Dienstag 28.05.2013


MUZclub, Fürther Str. 63, Nürnberg
Einlass:
20:00 Uhr
Beginn:
20:30 Uhr
Doomkostenbeitrag:
8,- EUR /
Ermäßigter Eintritt mit Nürnberg Pass:
6,- EUR
In Kooperation mit Musikzentrale Nürnberg e.V.
Homepage:
musikzentrale.com
Facebook:
facebook.com/musikzentrale.nuernberg

Videos: